RESIN ART #1 TRENDING HOBBY OF THE YEAR
Looks complex right? Spoiler Alert: It's NOT!

Our Proven Step-By-Step Courses Reveal How to Re-Create Beautiful Geode Resin Art. We have over 9,000 happy students!
Watch Our Video



WHERE DO I START?

Our classes are designed with a BEGINNER in mind.
3 OPTIONS FOR YOU:
(BUNDLE AND SAVE)
CLICK LEARN MORE FOR AN IN DEPTH LOOK

EVER FEEL FRUSTRATED AND YOU'RE NOT SURE WHY? DID YOU KNOW EXPRESSING YOUR CREATIVITY AND FEELING PART OF A COMMUNITY GIVES US AN OUTLET. ENROLL AND JOIN US. + BLING OUT YOUR WALLS & BECOME THE ARTIST.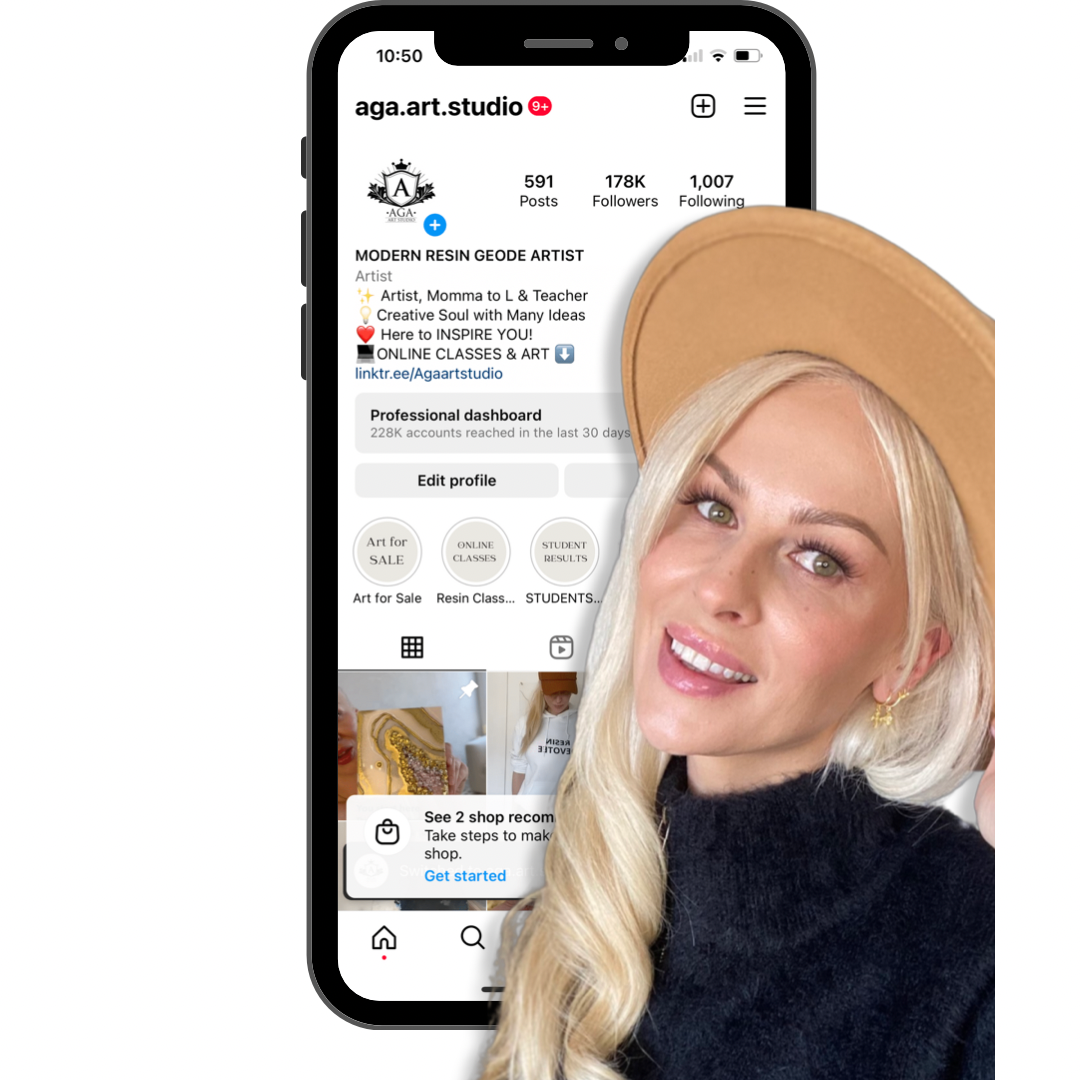 Hi, I'm Resin Artist Agnes Rup


I have been helping students by providing an easy to follow process which in return gives them clarity about resin and confidence to create. This has resulted in many happy faces, stunning artwork and a community of resin artists to turn too. A way to express your creativity and a way to bring in extra income or bling out your walls.
Will you be the next FULL time resin artist?
My proven classes give you the knowledge and techniques to make sellable HIGH QUALITY ART.


" YES,
I give away all my secrets and knowledge so you can re-create stunning art and release your inner creativity. I have PRE RECORDED each class, meaning you practice on your own schedule while going a pace that suits you. "
-Agnes Rup