RESIN ART #1 TRENDING HOBBY OF THE YEAR
Looks complex right? Spoiler Alert: It's NOT!

Our Proven Step-By Step Classes Reveal How to Create Beautiful Geode Resin Art and Get the Confidence You Need. We have over 9,000 happy students!
Watch Our Video


CLASSES & PRICING
OUR BEST VALUE & SELLER:
PROFESSIONAL PACKAGE
We offer a 30 day money back guarantee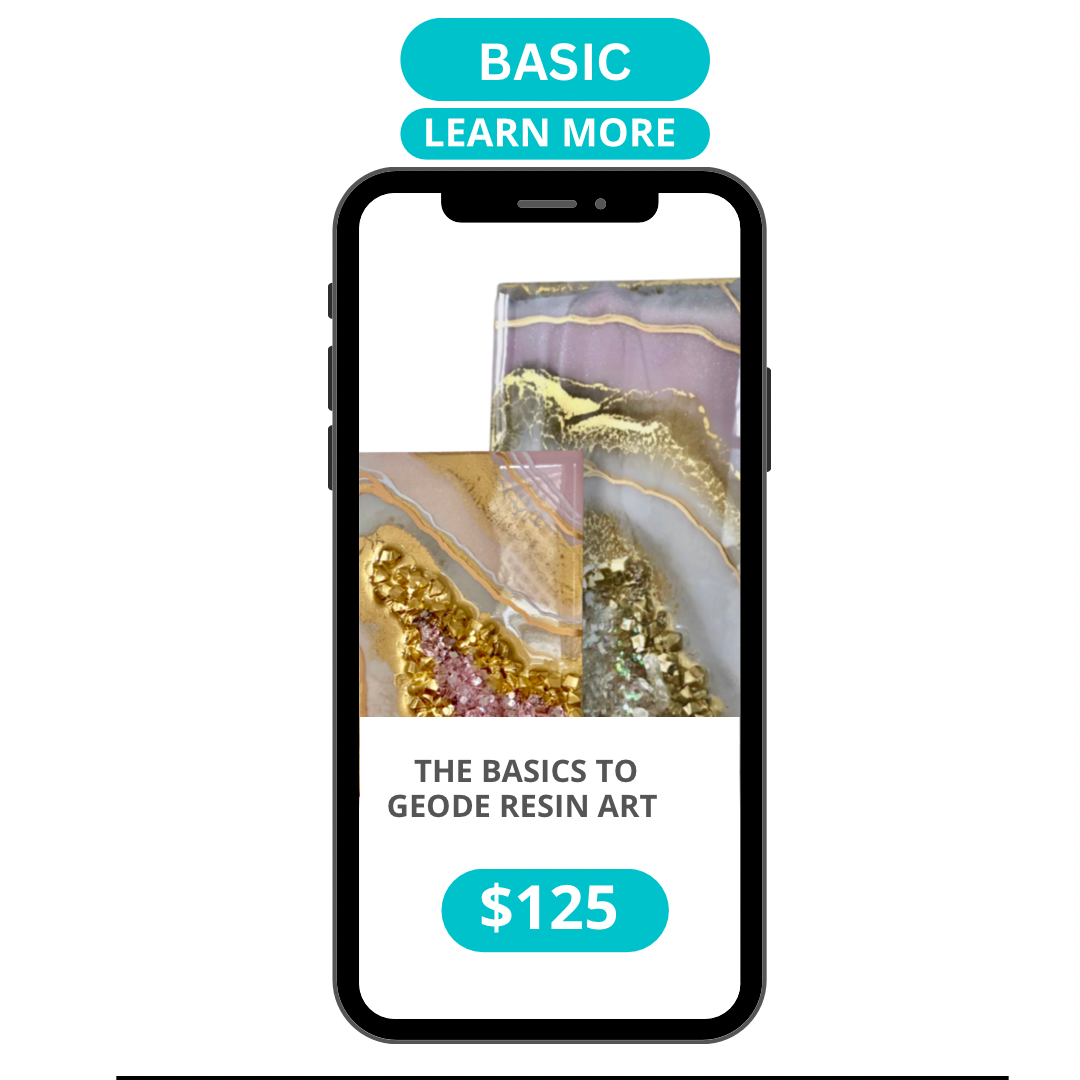 BASICS OF LEARNING GEODE RESIN ART
( for a beginner )

Our Basics class teaches you the techniques needed to start creating your first resin art piece. The fundamentals are a very important part of resin, as it can easily go wrong with just one wrong step. A must have class if you are looking to start your resin journey.
_____________________________
CLASSES INCLUDED ARE:
Re-Make of the Tiny Geode
Re-Make of the Mini Gedoe with Amazon material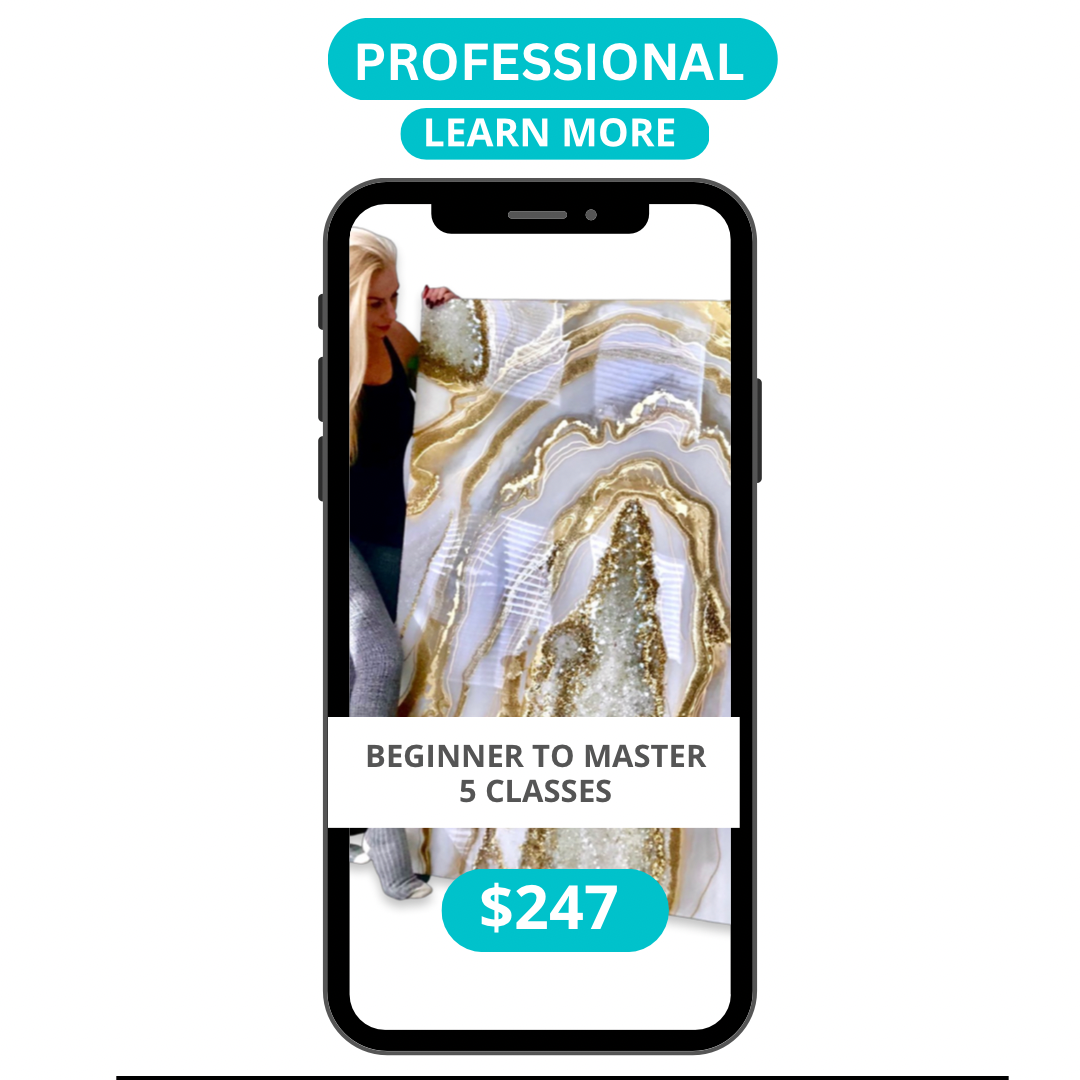 MASTERING RESIN & BECOMING AN ARTIST
5 CLASSES ($748 VALUE)
( for a beginner to intermediate )


This best value package offers you 5 of our classes. Your first class teaches you the basics of resin and then you learn to create functional art + beautiful large geode resin art for your walls! Our best seller for a reason saving you over $500 with this package.
_____________________________
CLASSES INCLUDED ARE:
Everything from our Basics of Resin: +
Signature White and Gold Class 24"x 48' Art
2 Functional Art Classes (coasters + cheeseboard)
3D Master Class 30" x 40" Art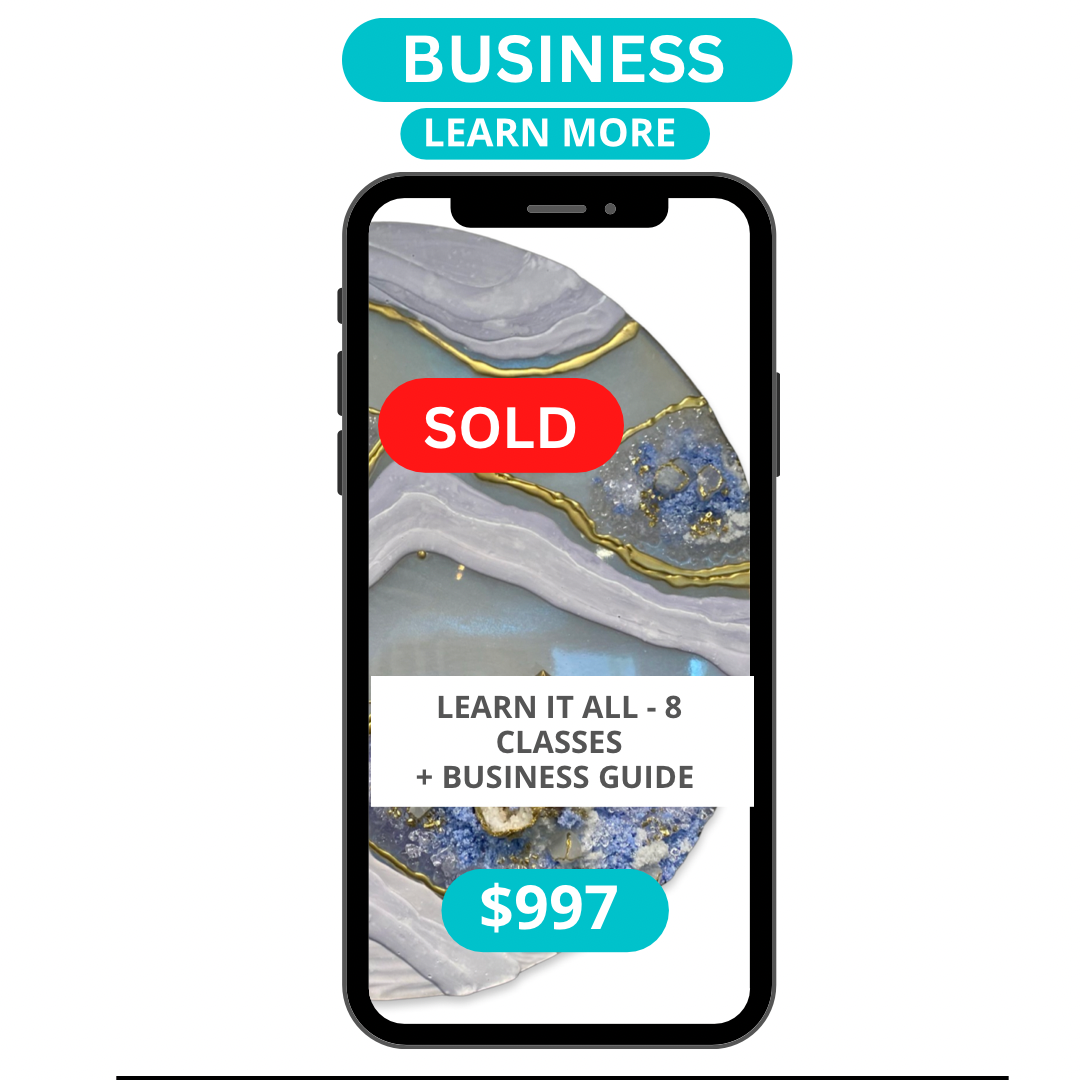 BUSINESS IS FOR THE ARTIST WHO WANT TO SELL THEIR ART
8 CLASSES + BUSINESS GUIDE ($1500 VALUE)
( for a beginner to intermediate )


Get the best of all Agnes Rup with 8 classes and the guide to starting your online business and selling your resin art. For the one who is looking to expand into a selling their art our Business Guide you through this. Up to date mini classes of THE NEWEST TECHNIQUES.
_____________________________
CLASSES INCLUDED ARE:
Everything from Processional +
3 Mini Classes
Blue and White Gedoe
Gold Leaf Lines
Business Guide to Starting Your Resin Art Business

EVER FEEL FRUSTRATED AND YOU'RE NOT SURE WHY? DID YOU KNOW EXPRESSING YOUR CREATIVITY AND FEELING PART OF A COMMUNITY GIVES US AN OUTLET. ENROLL AND JOIN US. + BLING OUT YOUR WALLS & BECOME THE ARTIST.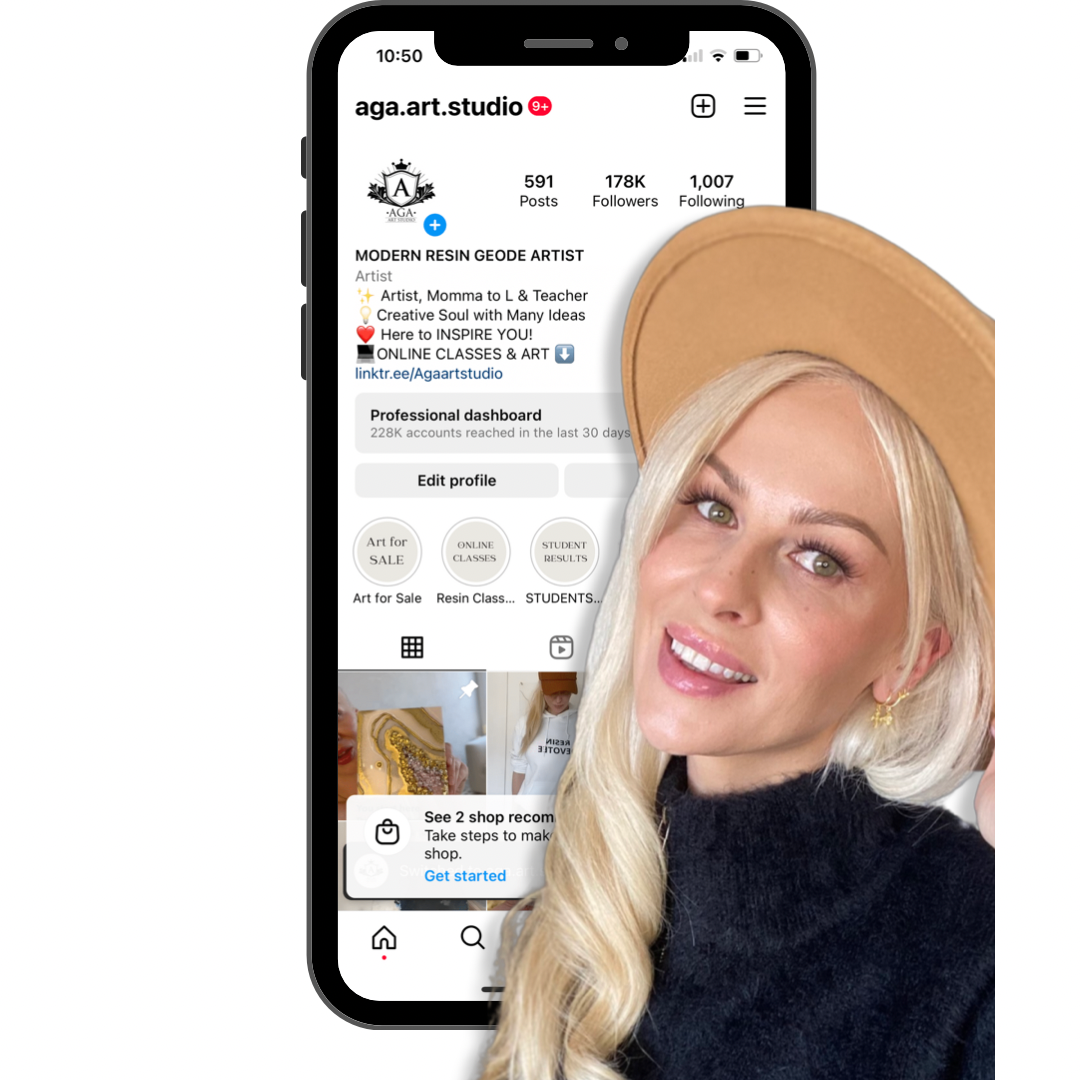 Hi, I'm Resin Artist Agnes Rup


I have been helping students by providing an easy to follow process which in return gives them clarity about resin and confidence to create. This has resulted in many happy faces, stunning artwork and a community of resin artists to turn too. A way to express your creativity and a way to bring in extra income or bling out your walls.
Will you be the next FULL time resin artist?
My proven classes give you the knowledge and techniques to make sellable HIGH QUALITY ART.


" YES,
I give away all my secrets and knowledge so you can re-create stunning art and release your inner creativity. I have PRE RECORDED each class, meaning you practice on your own schedule while going a pace that suits you. "
-Agnes Rup
WHY YOU SHOULD START HERE:
How would you normally acquire the knowledge from an artist? You'd need to find where the artist is holding their next class and most times not in your city. The cost of traveling to the city, getting a hotel + the class would quickly add up. WE REMOVE THAT with our online classes.
 No need to search YouTube and try to put together information from different artists causing confusion and not knowing where to start. Agnes shares all the information so you can recreate her beautiful art without missing a step and not wasting your time searching for answers. Have questions, with the full set you get to be part of our telegram chat of resin artist!
FROM A STUDENT:
"Totally blown away by both the e-classes and what this amazing lady creates, they are easy to understand and follow along with….This is truly a wonderful art to get into, both if you want to sell or equally if you need a little therapy, it's so mesmerizing watching all the colours come together when you are pouring and its almost like you can take yourself away from reality and stress and just immerse yourself in the art and have fun with it. so thank you again from the bottom of my heart". - Debs Tee
PROVEN RESULTS

BE THE NEXT SUCCESS STORY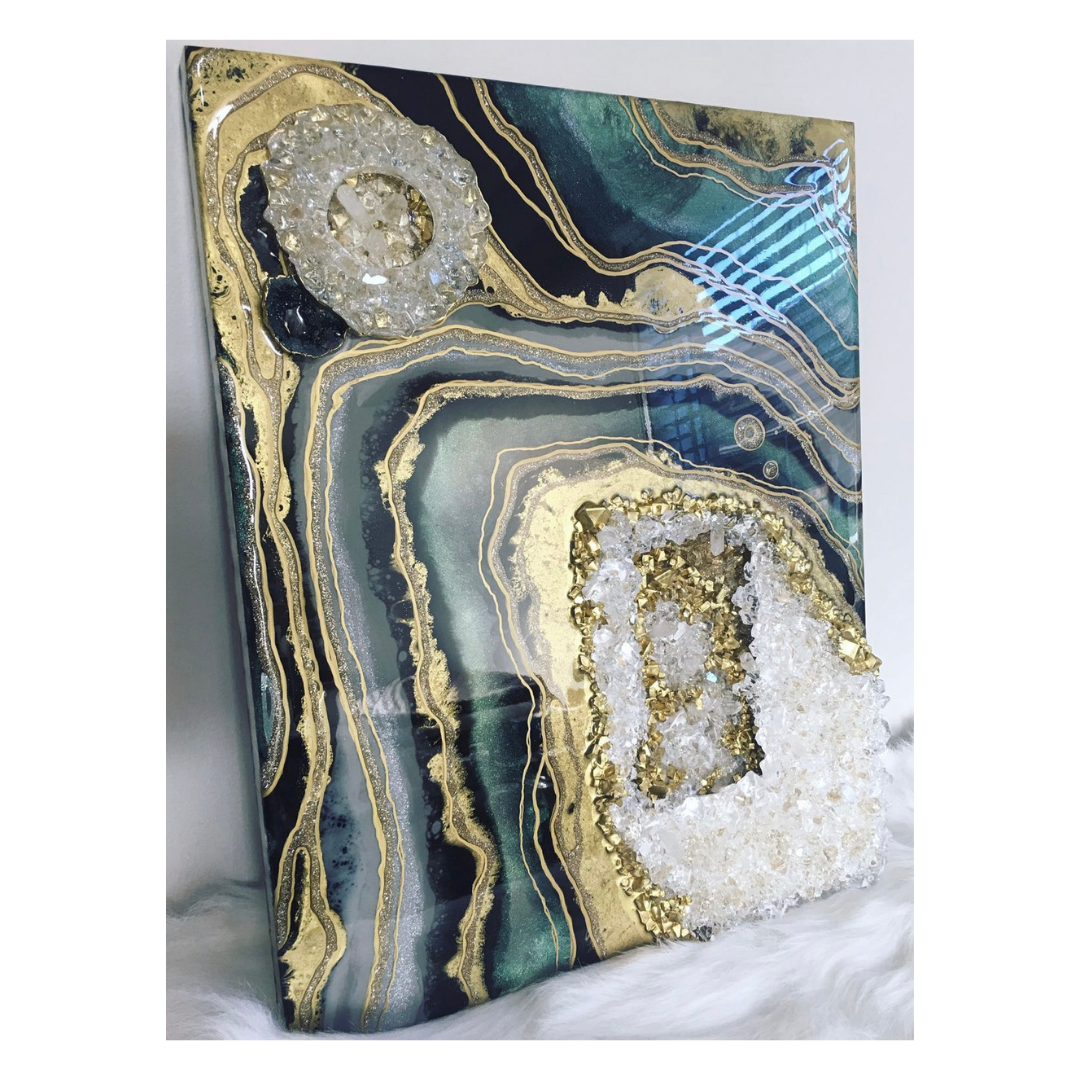 " Wanted to share what I made after your 3D Masterclass "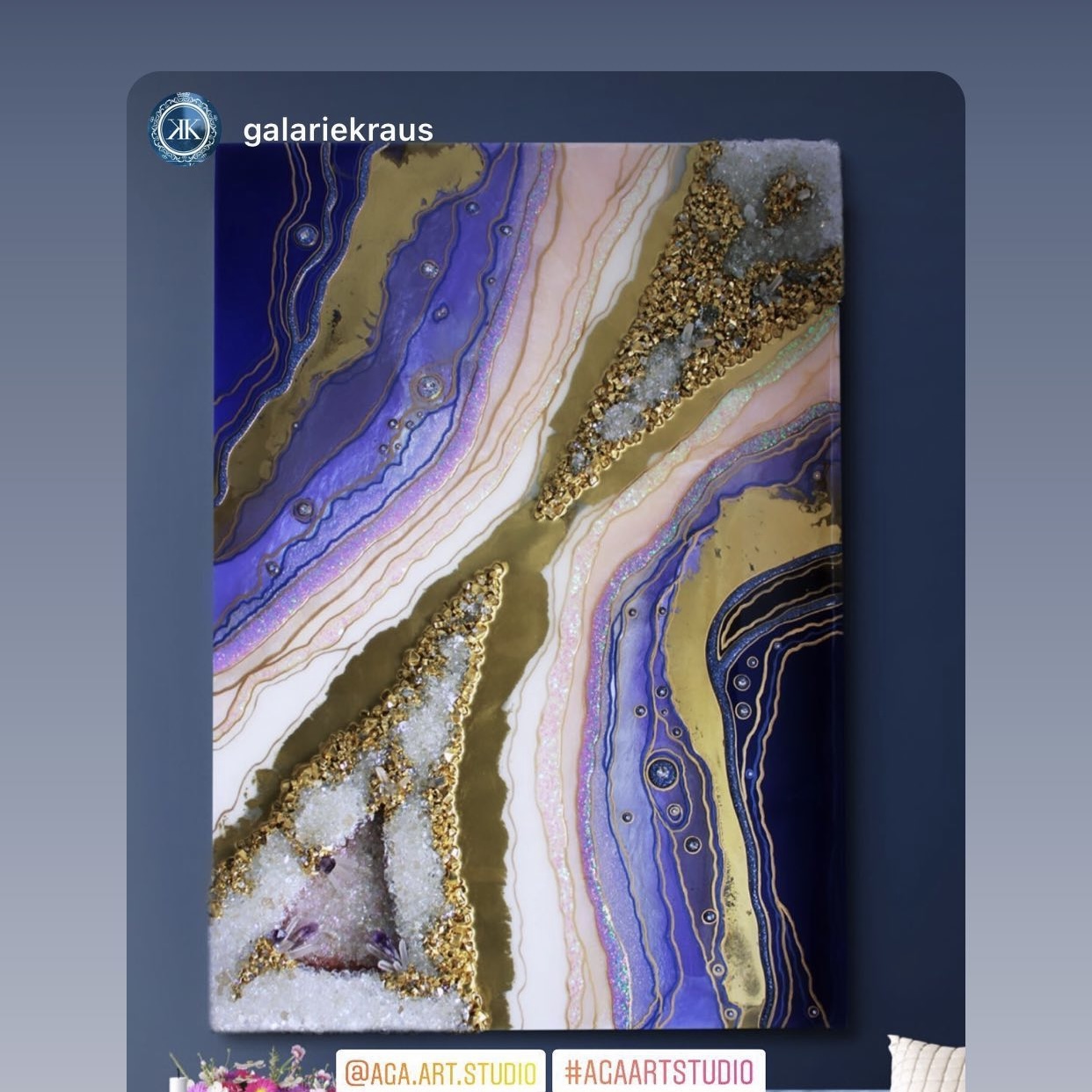 " Thank you for the wonderful lessons "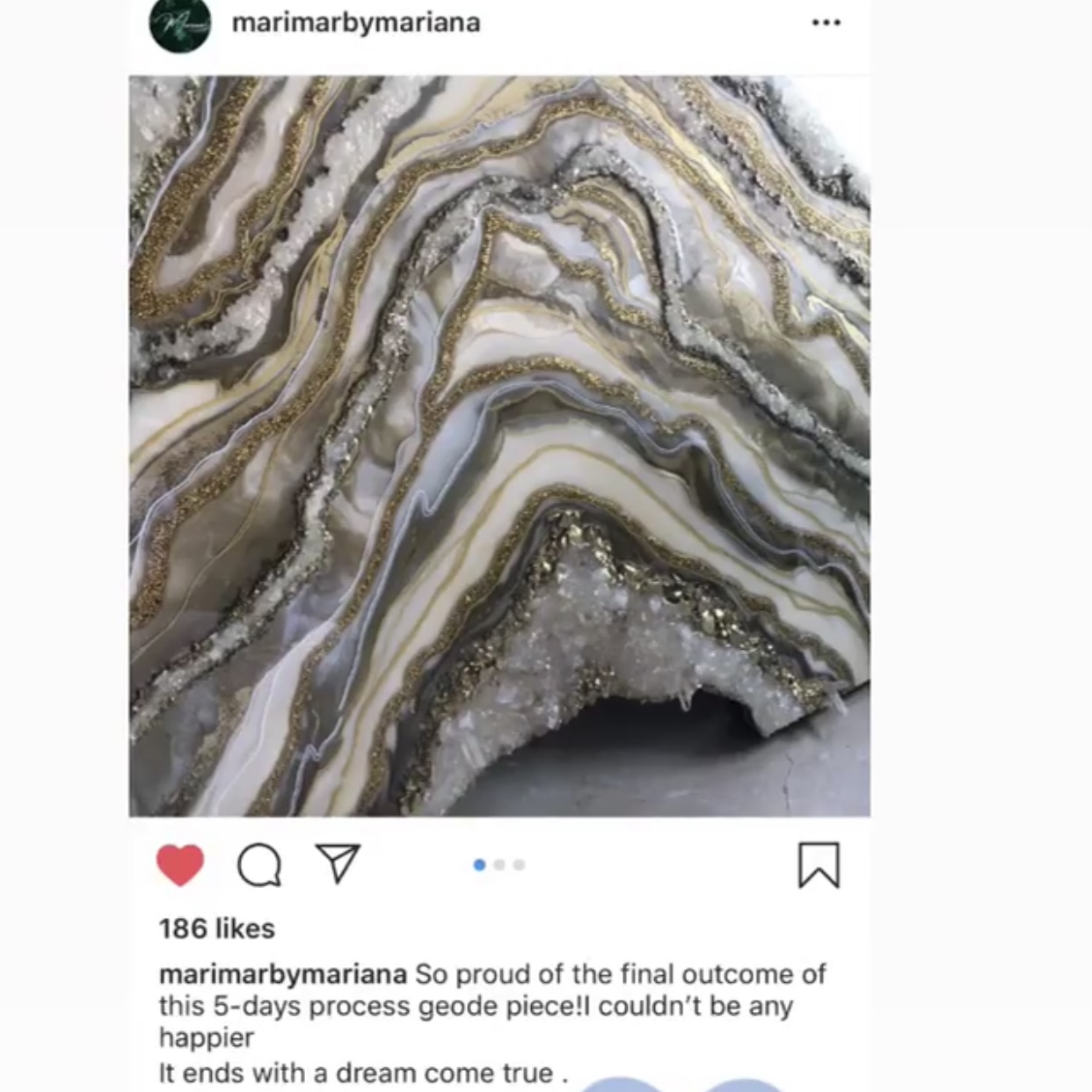 " I can't begin to explain how much tips & tricks I have learned during my online courses with Aga Art Studio. The whole process was well explained and unbelievably easy to follow. It was worth every second as it has allowed me to reach the level I have always wanted to attain. HIGHLY RECOMMENDED "

FREQUENTLY ASKED QUESTIONS:

When does the course start and finish?
The course starts now and never ends! It is a completely self paced online course - you decide when you start and finish
How long do I have access to the course?
How does lifetime access sound? After enrolling, you have unlimited access to this course, across any and all devices.
What if I am unhappy with the class?
We would never want you to be unhappy! If you are unsatisfied with your purchase, contact us in the first 30 days and we will give you a full refund.